Colour effect glass for architecture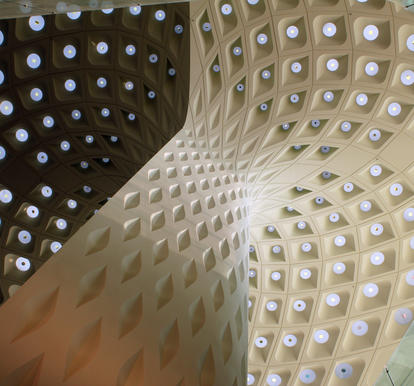 Mumbai Airport, columns and ceiling terminal
Colour effect glass. Why use it?
Because it makes buildings radiate colour, which makes people look on in fascination. Colour effect glass is a façade attraction. However, it is also a sight to behold as a piece of glass artwork in foyers and outdoor areas.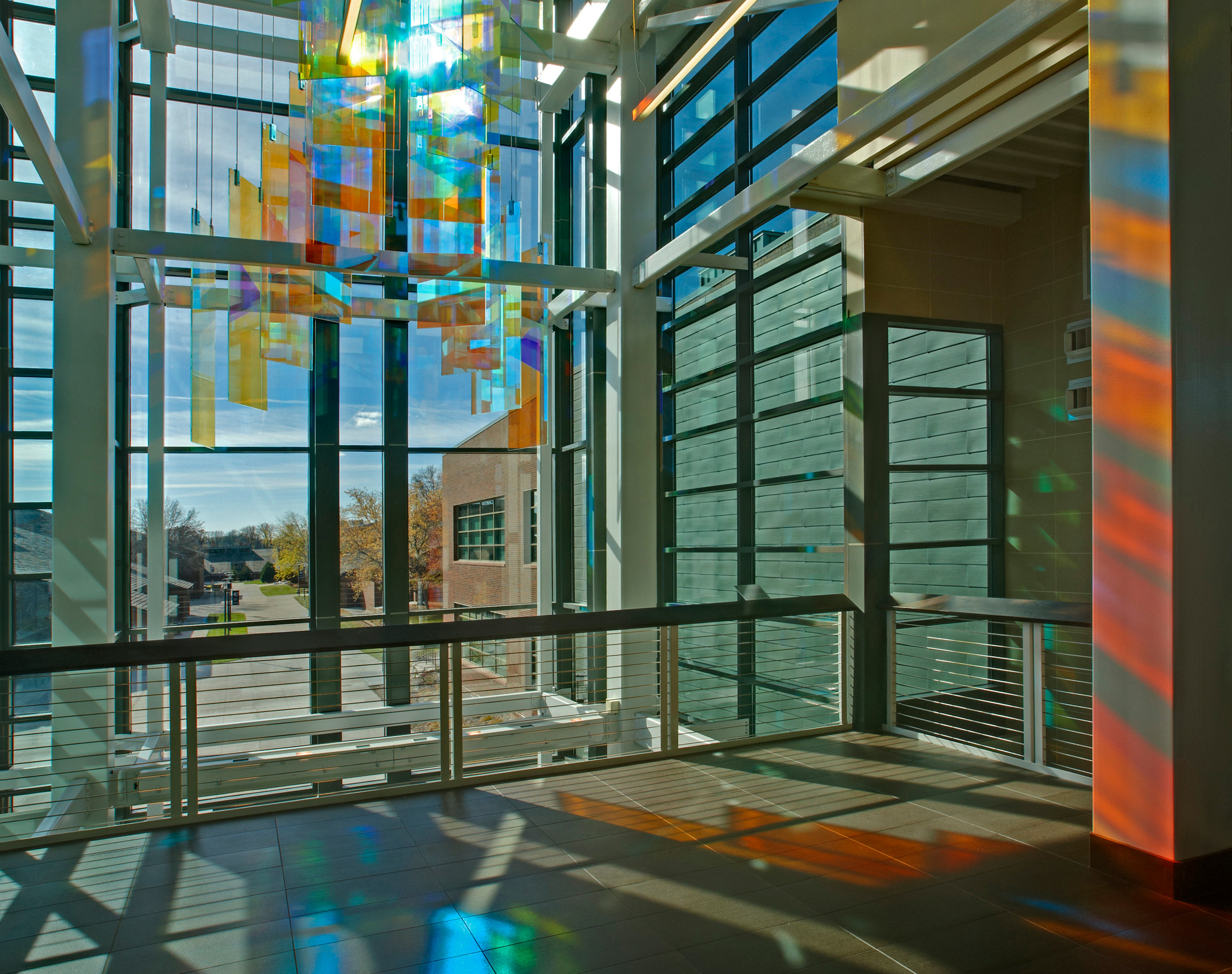 Alexander Tylevich: "Time suspended"
Application and processing
Colour effect glass panes are available in thicknesses from 1 to 6 mm and in dimensions up to 5.80 x 2.55 m in butt joints, or max. 1.08 x 0.8 m as a single pane. The coating can be applied to float glass or borosilicate glass. For exterior use, we manufacture the panes as triple-laminated safety glass (LSG); for interior use also as double-laminated LSG. Colour effect coatings on curved panes or glass bodies (tubes) are possible as well. Coated glass can also be embedded as an inlay in laminated glass. Further information on materials and processing:
Success story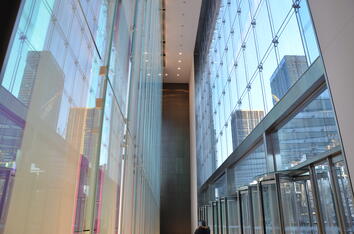 Visitors enter the tallest skyscraper in the western hemisphere through entrances on the north and south sides of the building, where they are immediately immersed in 20-metre-high lobbies with fascinating glass installations: the inserted colour effect glass from Prinz Optics switches between emerald green and violet, depending on the incidence of light and the viewing angle.
Colour effect glass enriches architecture