"Chandeliers" by Ólafur Elíasson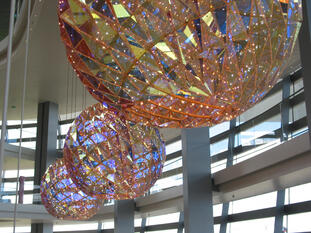 Markus Eistert
Opera house Copenhagen: "Chandeliers" designed by Ólafur Elíasson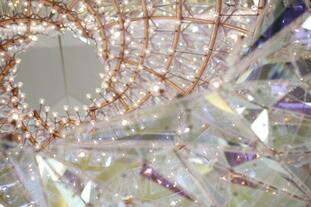 Silke Heneka
Detailed view of the chandeliers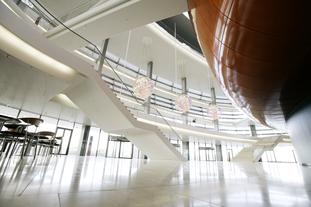 Silke Heneka
"Chandeliers" drom the distance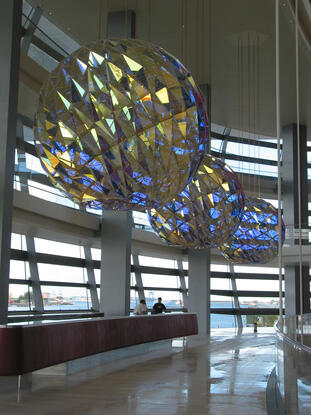 Silke Heneka
Colour efffects of the chandeliers at daytime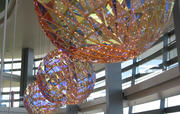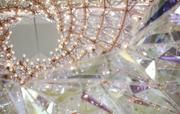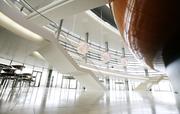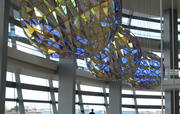 Light objects in the opera house Copenhagen: 
"Chandeliers" with triangles of dichroic glass
Today, the new opera house in Copenhagen belongs to the most prominent sight-seeing attractions in the Danish capital. For the foyer, the world famous Icelandic artist Olafur Eliasson has designed three identical light objects. Instead of the flashing lead crystals of a conventional chandelier, he uses the beaming power of dichroitic filters, pronounced by a special style: 1,500 triangles in 75 different dimensions form the surface.
Project details
| | |
| --- | --- |
| Project: | "Chandeliers" |
| Place: | Neue Oper Kopenhagen (Dänemark) |
| Artist: |   Ólafur Elíasson, 2005 |
| Photographer: | Markus Eistert, Silke Heneka |
Colour effect glass used in this project
Would you like to see all the colour effect glass references?