Optical filters
Our nano-coated glass is used in industry, medical technology, sensor technology, entertainment and science as optical broadband and band-pass filters or as cold light or divider mirrors.
Areas of application
Prinz Optics coats glass for measurement, display, hardening and of course lighting applications, and for our customers' special applications as well.
Success Story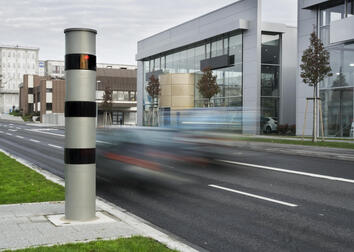 With automatic traffic surveillance, license plates are photographed from a mirror image. PRINZ OPTICS has developed a mirror that reflects only a defined wavelength range and thus prevents unclear ghost images.