Colour effect glass for design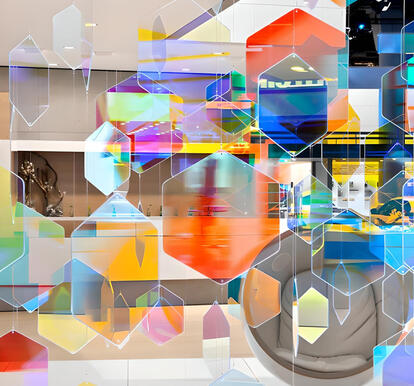 Fair booth Yellow Too
Fascinating design effects
Decorative objects, furniture and accessories made of clear glass, which surprisingly shines in many colours when light hits it and inspires designers to come up with fascinating creations.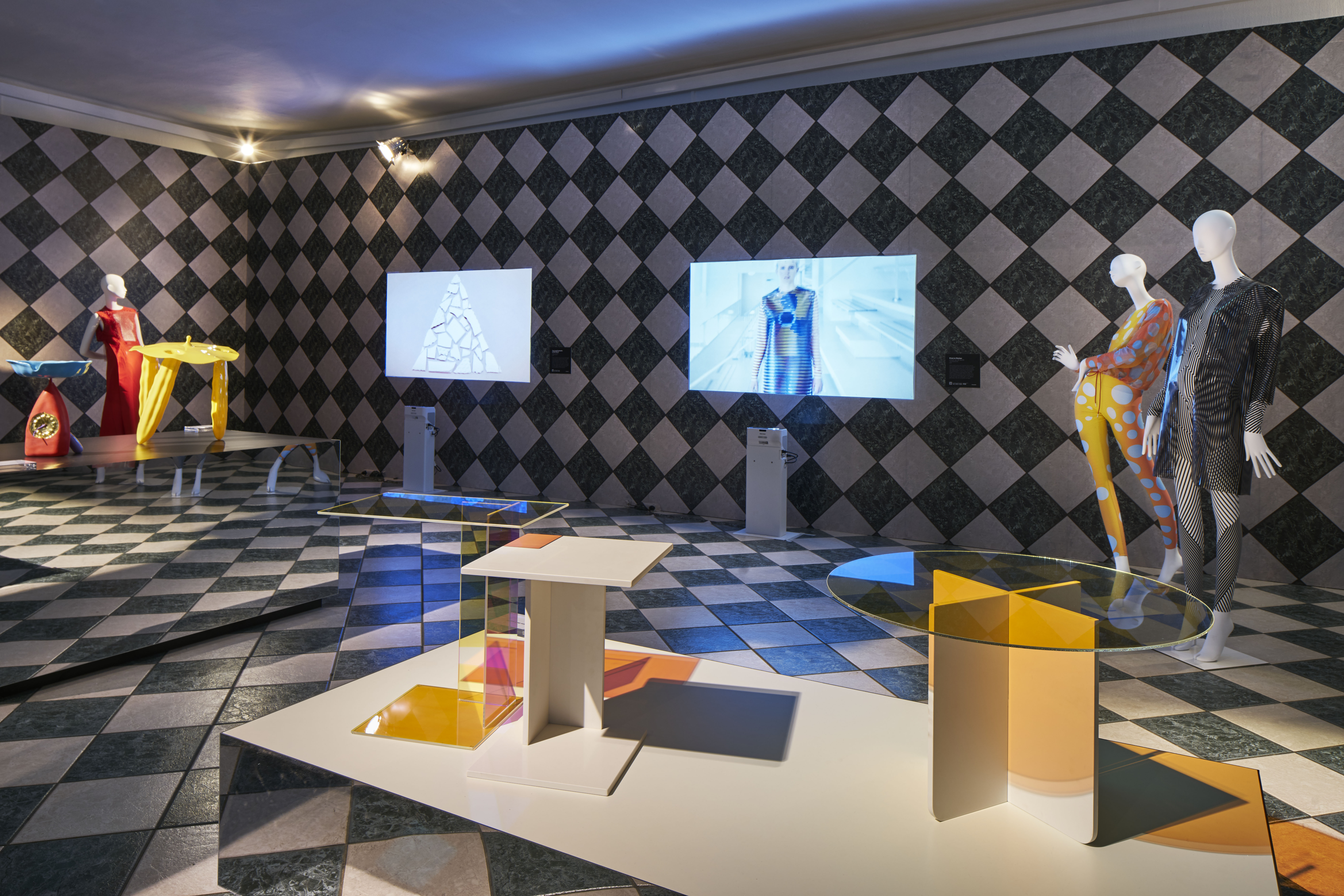 Foto: Alberto Ferrero
Kukka Design Tables, "Frame" exhibition at Milan Furniture Fair
Application and processing
Colour effect glass panes are available in thicknesses from 1 to 6 mm and in dimensions up to 5.80 x 2.55 m in butt joints, or max. 1.08 x 0.8 m as a single pane. The coating can be applied to float glass or borosilicate glass. For exterior use, we manufacture the panes as triple-laminated safety glass (LSG); for interior use also as double-laminated LSG. Colour effect coatings on curved panes or glass bodies (tubes) are possible as well. Coated glass can also be embedded as an inlay in laminated glass. Further information on materials and processing:
Success story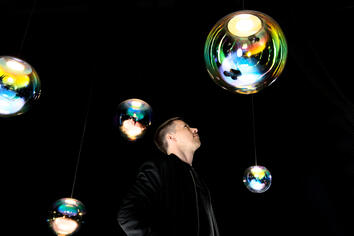 Designer lamp collection "Iris": In cooperation with the Berlin company NEO/CRAFT, manufacturer of innovative design objects, we were faced with an extraordinary challenge: the iridescent coating of glass lamp globes. After intensive thinking and elaborate practical tests, we succeeded in achieving a stable, homogeneous colour-effect coating of spherical surfaces. The result: enchanting spherical lamps iridescent with white light.
A design glass for fascinating objects and interior design