"Light paravent" in the Skylight-Tower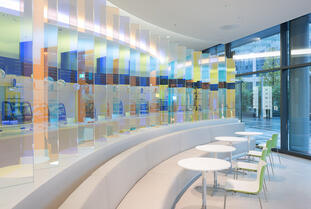 Dichroic glass for interior design: A colour-changing screen by Ivonne Goulbier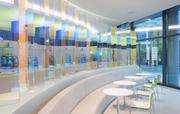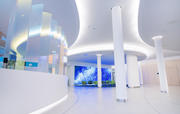 Skylight-Tower Frankfurt: 
"Light paravent" with dichroic filters by Ivonne Goulbier
The entrance hall of the Skylight Tower is divided and structured by a semi-transparent wall created with dichroic glass steles. Every glass pillar is installed in a different angle, multiplying the dichroic effects.
Colour effect glass used in this project
Would you like to see all the colour effect glass references?