Antireflection coating for 3D printers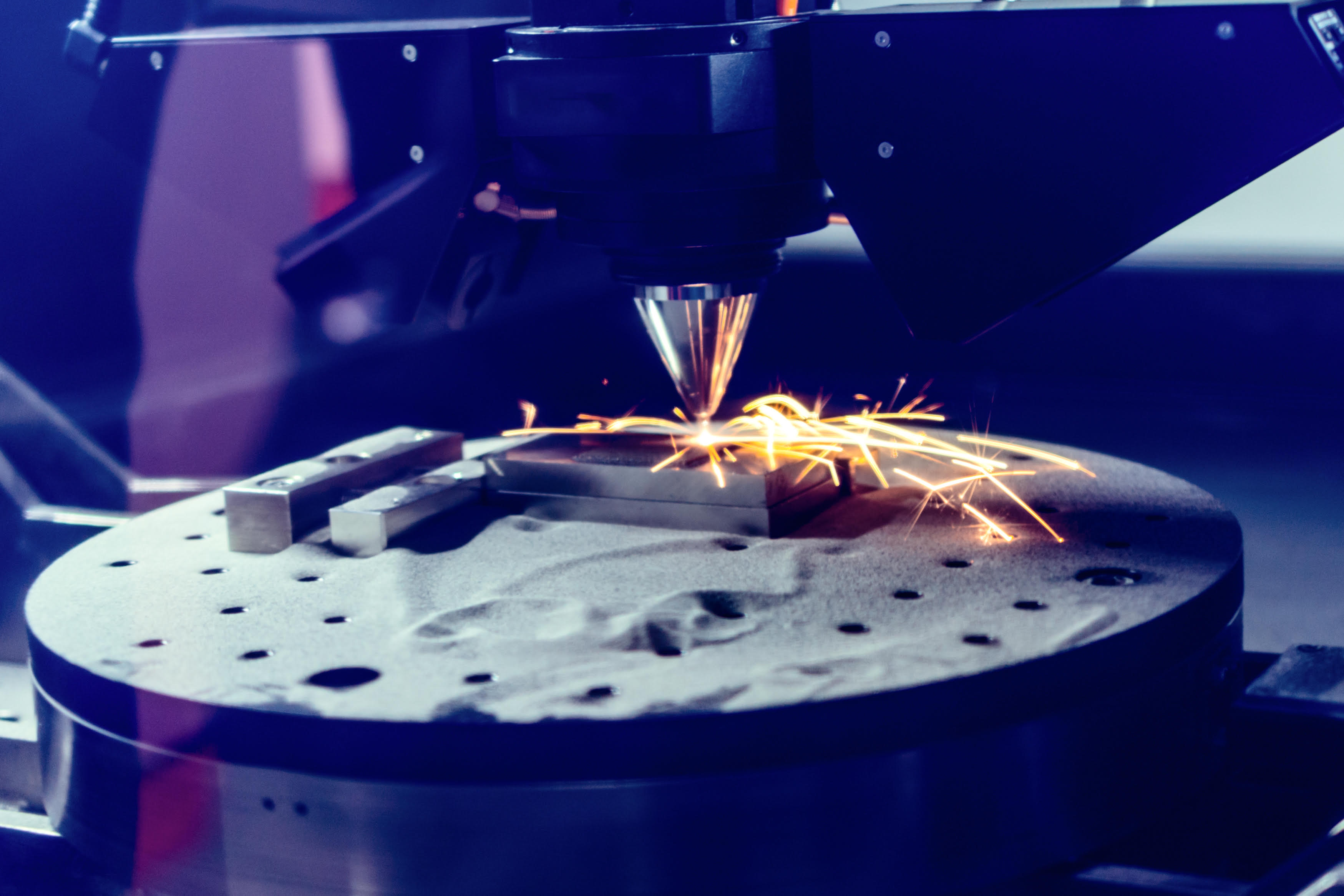 Anti-reflective glass ensures precise UV light focusing and protects the laser optics of the Nd:YAG laser
Precision light in 3D printers:
Filters with antireflection coating of specific wafe lenghts support UV radiation or protect laser optics
Surrounded by flat glass with an anti-reflective coating for corresponding wavelengths, the printed plastic or metal object grows – layer by layer. The incident photons stimulate the chemical process that causes 3D prints to harden. The necessary UV radiation, precisely focused by the optics, can freely penetrate the nanoscale coated filter glass. This ensures optimal radiation, which accelerates the digitalised print-on-demand process.
The process is used for the production of prototypes, models and moulds in dental technology as well as in the jewellery industry.
The corresponding PRINZ OPTICS filter glass: AR4 350-420
Anti-reflective filter glass is also used for printing metal objects. Our filter glass protects the laser optics reliably while enabling the highest transmission rates. These laser optics focus the radiation emitted by a Nd:YAG laser with a wavelength of 1064 nm with pinpoint accuracy and thus effect the micro-melting process of the respective metal powder.
The corresponding PRINZ OPTICS filter glass: AR2 1064
Project details
| | |
| --- | --- |
| Product: | Industrial High-Performance 3D Printing (Stereolithography (SLA) with UV light and Selective Laser Sintering (SLS) / - Melting (SLM) |
| Companies: | Manufacturers of 3D Printing systems |
| Photographer: | Andrew Radchenko |
| Copyright: | Prinz Optics |
AR filters / anti-reflective coatings used
Would you like to see all the references for our optical filters?