Accelerated Outdoor Weathering Testing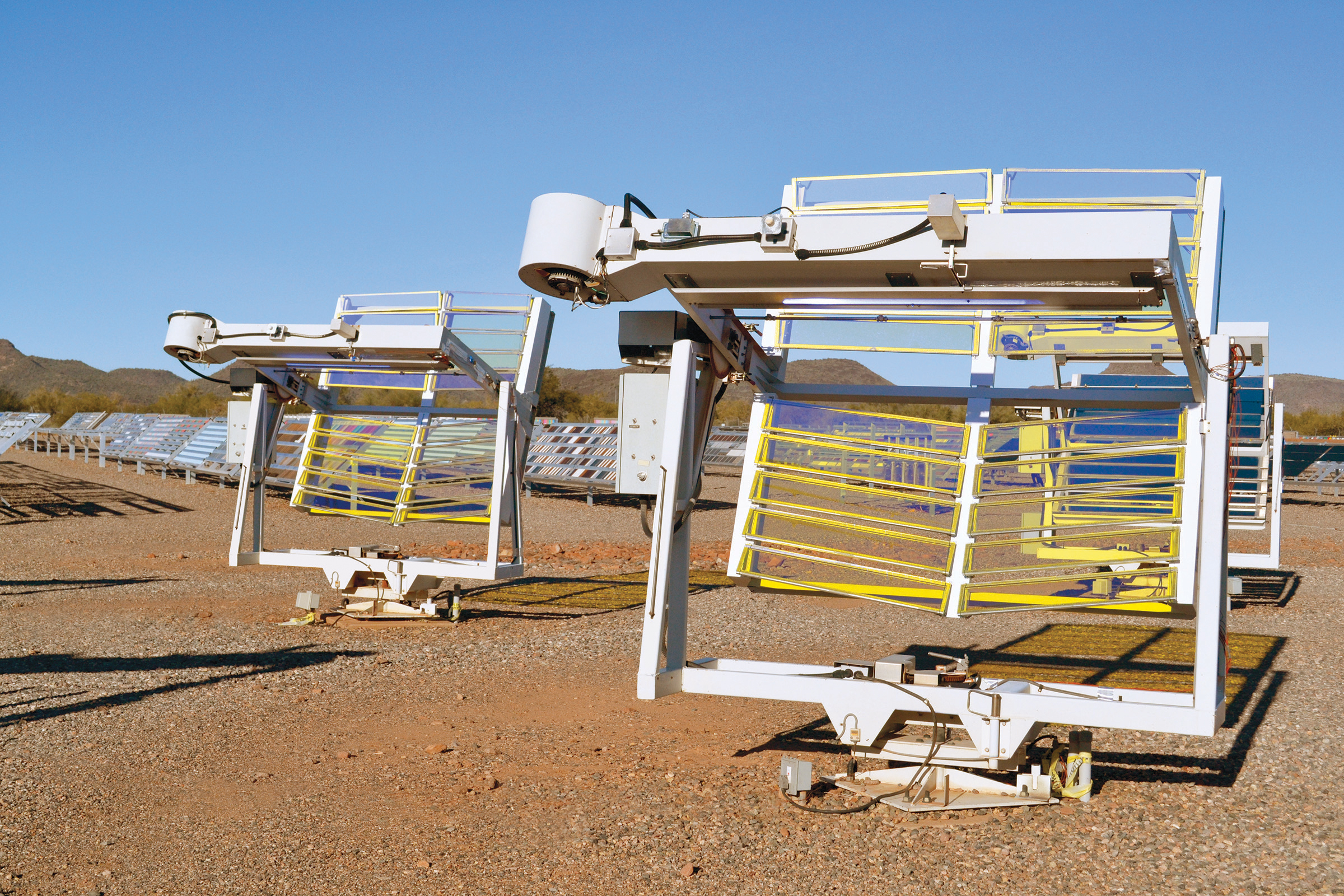 UV-Reflexionsfilter - Materialprüfung EMMA von Atlas
Ultra-Accelerated Exposure Testing:
Accelerated Outdoor Weathering Testing with UV-reflection filters used in the Ultra-Accelerated EMMA (UA-EMMA)
The UA-EMMA testing device is used for advanced accelerated outdoor weathering. It provides 10-12 years of South Florida UV radiation exposure in a single year.
The ultra-accelerated EMMA device tracks the sun while concentrating reflected sunlight on test specimens mounted in a target area. UV-reflecting filters made by Prinz Optics allow very high concentrations of UV energy without excessive heating of the tested materials.
More information (UA-Emma page at Atlas)
Optical filters used in this project
Would you like to see all the references for our optical filters?